Introduction to PlantBeats
Welcome to the PlantBeats documentation! You can view everything you need to know about PlantBeats here.
Getting Started​
Sign in​
Log in to an existing account or create a new account by clicking Log In or Sign Up in the top right corner of the screen.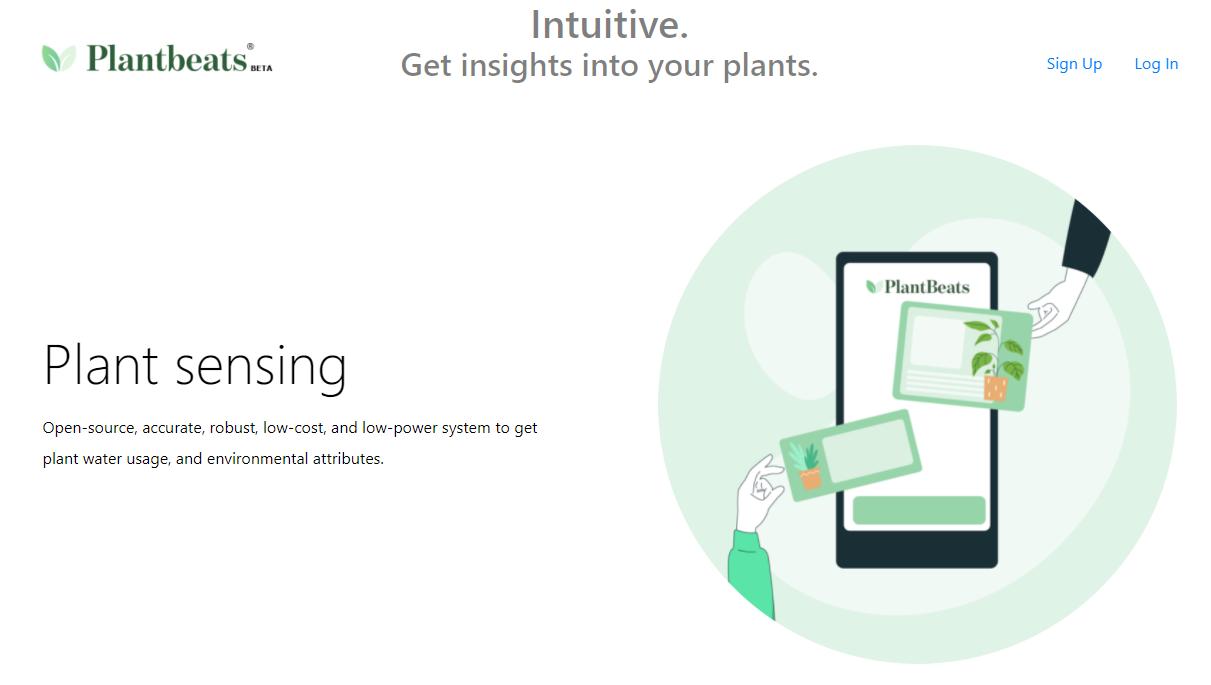 If you are creating a new account, you will receive a verification code sent to the email you signed up with.
After entering your credentials, you will be redirected to the Dashboard.
note
After logging in, your session is valid for one hour. When your session expires, you will be signed out.